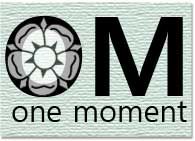 My good friend and talented artist Linda, over at
a la mode
, has come up with the greatest idea. She is organizing a group of bloggers and encouraging us to stop and smell the roses. And, when we do, share what we "smelled". Ha! I think it's fabulous! We all live such hectic, chaotic, quick lives and we often forget to take note of the simplest, most lovely things.
Here is my "one moment" from today.
Wouldn't you love to live the life of a cat? Here is our lovely Grizabella basking in the sunlight that comes through our front windows. Ah, the life!